Eclipse ESN Unlock With 100% Moneyback Assurance
Eclipse ESN code online
This website takes ESN serial number and decodes it into ESN unlock code/password when entered in Audio Unit restores various functions of unit i.e. Radio, CD, DVD Player, BT, Navigation and other functions of unit where applicable.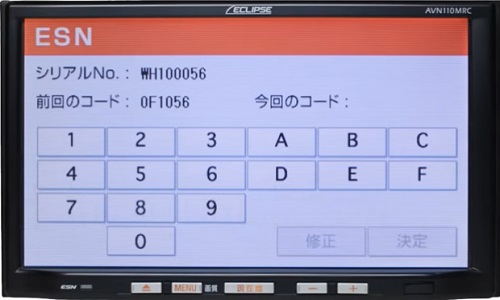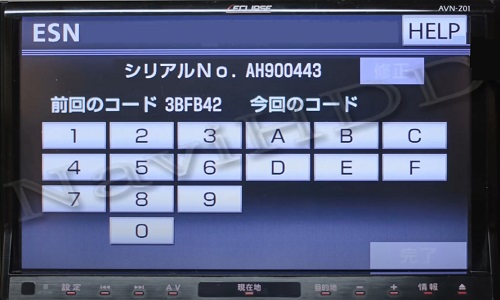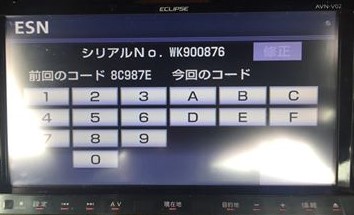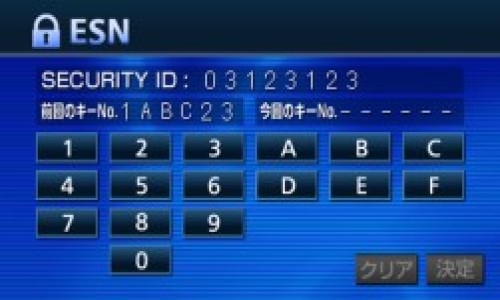 What is Eclipse ESN Unlock Code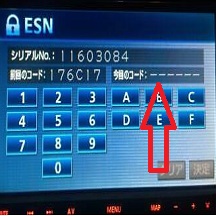 ESN is a security system which renders the navigation and audio functions inoperable when the battery terminal is disconnected and reconnected. In general, removing a dead battery or removal of Navigation Unit for repairs can result in locking units in some Japanese built cars. Unlocking the unit requires an ESN unlock code or ESN password. ESN Unlock Password is a 6 digit code. ESN password generation requires ESN serial number.
Refer to How To section for more details.
How to Find Eclipse ESN Serial No
Press and hold the main and navi button on your navigation player for few seconds. [More Details]
A new screen will show up on-screen showing 6 digits Eclipse ESN serial number. e.g. 3BFB42, 40793F.
Following is a list of supported Eclipse units which can be unlocked by ESN unlock code provided by this website.AVN6604HD, AVN6605HD, AVN6606HD, AVN6806HD, AVN7406HD, AVN7705HD, AVN7706HD, AVN7905HD, AVN8804HD, AVN8805HD, AVN8806HD, AVN075HD, AVN076HD, AVN078HD, AVN557HD, AVN558HD, AVN550HD, AVN667HD, AVN668HD, AVN669HD, AVN660HD, AVN661HD, AVN687HD, AVN757HD, AVN777HD, AVN778HD, AVN779HD, AVN770HD, AVN887HD, AVN978HD, AVN110, AVN111, AVN112, AVN133, AVN134, AVN1100, AVN7300, AVN7400, AVN7500, AVN-F01, AVN-F02, AVN-G01, AVN-G02, AVN-G03, AVN-G04, AVN-V01, AVN-V02, AVN-Z01, AVN-Z02, AVN-Z03I, AVN-Z04I, AVN-ZX02, AVN-ZX03, AVN-ZX04I, AVN-SZ04I, AVN-SZX04I. AVN-Z05I, Eclipse C9TC, Eclipses 133, AVN-6610, AVN-5435, Eclipce AVN 30D, AVN-112M, AVN-550HD, AVN-V02BT, C9TB, G01, G03, G04, AVN Z03iW, AVN Z05iW
if your unit modal is not listed then feel free to reach us via Contact Us page.
Contact US below:
Whatsapp / Viber / LINE / iMessage
📱 +8801672761737 [ 24 hours ]
Click to Chat
https://api.whatsapp.com/send?phone=8….